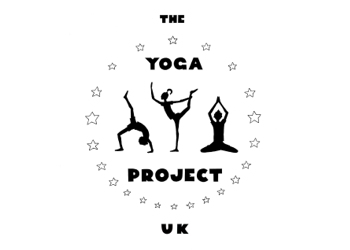 The Yoga Project UK (TYPUK) connects inspiring yoga teachers with schools across the UK. Our yoga team of teachers translates the ancient practice of yoga into a language that is easy to understand and apply to daily life.
We have a team of qualified Yoga instructors who teach basic yoga postures, breathing techniques and deep relaxation to school children, teachers and the local community to promote their spiritual, moral, mental and physical development.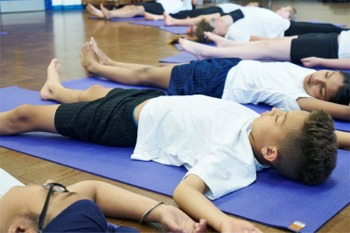 Vision
To connect inspiring yoga teachers with schools across the UK and provide children and teachers with the tools for self-discovery that foster hope, discipline and respect for themselves, each other, and the community.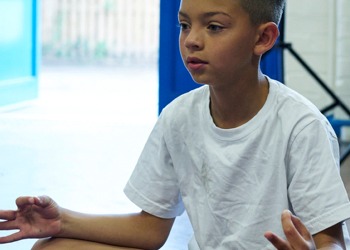 Why Yoga?
Practicing yoga helps increase mental and physical vitality and combat a number of the issues affecting performance and well being including: compulsive behaviour, stress, anger, depression, anxiety, low self-esteem, poor concentration and obesity.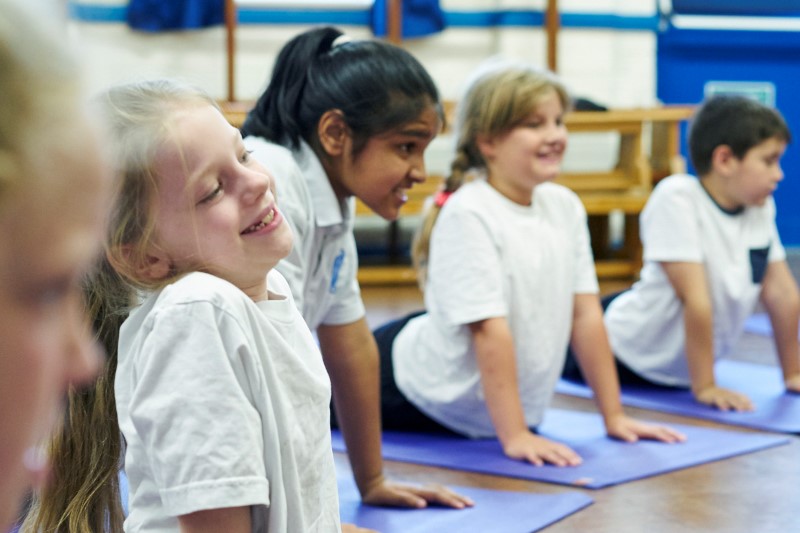 Mindfulness Workshops
Inspire, educate and empower your students to manage their own mental health.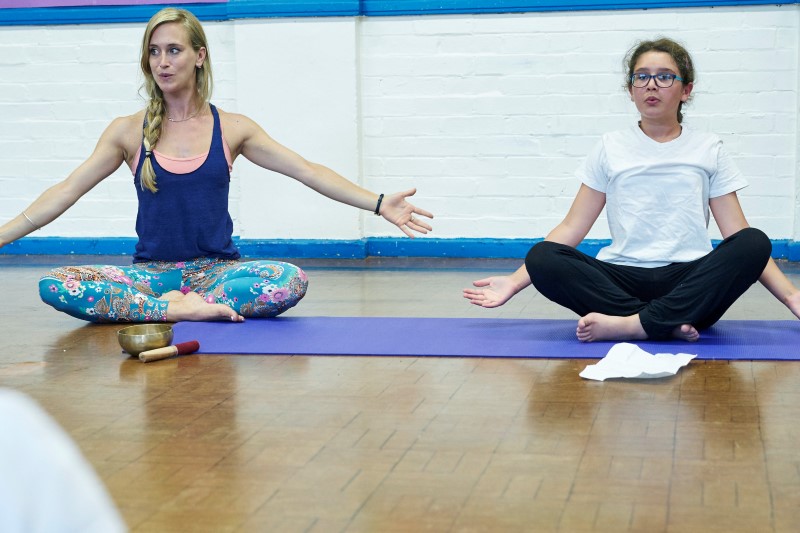 Breath Workshops
Within this course, your teachers will learn the physiological benefits of breath work and learn simple exercises to embed into their own lives and within the classroom.
"We have been delighted to work with Alice this year and have seen the profile of yoga shoot up. Alice runs a class for pupils in Year 1, which is always full, has a committed core of Secondary pupils who come to yoga every week and a great staff and parents class. We see great potential for yoga at Reach in the future."

Ed Vainker
"Yoga is like magic for my mind". Kelly Mendez
"It was brilliant. Alice had them hooked and made it really fun! She was very engaging with the reception class kids. And also super patient!  Even when they told her yoga was a man in Star Wars haha! I also thought she was very clued up on what was age appropriate. I overheard her introduce to the year six group after us and she was very good at switching her style and engaging them too". Chrissi Nowell
"Alice Louise came into our sixth form on a Friday afternoon and ran a fantastic session for our students and staff. Alice introduced the concept of mindfulness and how to achieve it, before moving through different positions to help us fully relax. She guided us through each move, putting us beginners at ease. All our students were so engaged in the session and came away raving about how much they enjoyed it! I would recommend it to every school looking to help students relieve stress and practice mindfulness through yoga."
Elenya Daley