Alice Louise Blunden is a London based Yoga Medicine senior teacher, primary school teacher, Teach First ambassador, language lover, traveller and life long learner.
Alice was first introduced to yoga when she was fourteen years old. As a passionate dancer, kitesurfer and skier, yoga became an essential part of her life; giving her strength during difficult times, confidence to fulfill her potential and helping her to recover from injuries.
In 2012, while working as a school teacher in an inner-city state school in London, Alice completed her 200 hour Yoga Medicine Teachers Training with Tiffany Cruikshank. Initially she had wanted to complete the training to further her understanding of anatomy, alignment and deepen her personal yoga practice. However, while completing the course, Alice also felt a deep sense of purpose to bring yoga into the education system, particularly inner-city state schools in deprived areas of London.
Alice's detailed knowledge of the anatomy leads to a strong focus on alignment within her Vinyasa, Hatha and Yin yoga classes. She teaches group yoga classes at top London studios, Triyoga and Yoga West and teaches yoga therapeutically to private clients recovering from injury.
Alice is a Yoga Medicine senior teacher and dedicated assistant to Tiffany Cruikshank. She teaches the Yoga Medicine 200 hours, has completed her 500 hour Advanced Yoga Medicine Teachers Training and is currently studying for her 1000 hours.
Committed to bringing affordable yoga to the wider community, Alice has also set up The Yoga Project UK, a London based company that connects inspiring yoga teachers with schools across the UK.
Click here to find out more about The Yoga Project UK.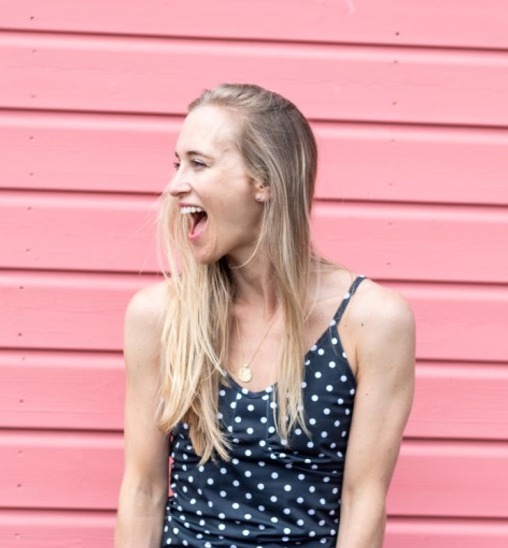 'Alice is an ambassador to the brand KiraGrace, a US based company that creates quality yoga clothing and activewear made to celebrate women's beauty, strength and grace'