YOGA MEDICINE 200 HOUR TEACHER TRAINING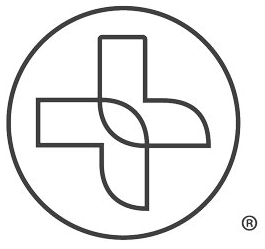 CADIZ, SPAIN
Week 1: 4 – 11th May
Online course work: May 12th – September 13th
Week 2: 14 – 21th September 2019
I am honored to be part of the Yoga Medicine teaching team for the 200 hour TT in Spain this year. In 2013 I completed my initial teacher training with Tiffany Cruikshank and it transformed my life.
The Yoga Medicine 200HR program spans the course of 4 to 5 months. It begins and ends with a weeklong intensive retreat at Suryalila Retreat Center in Cadiz, Spain. Both weeks include 7 nights accommodation and 3 delicious vegetarian meals prepared specially for us by the Suryalila's on-site chefs.
In between, there is online coursework to help you review, integrate the information, and practice teaching.
This training will be lead by a team of Yoga Medicine teachers that have all completed extensive Yoga Medicine trainings and are personally mentored by Tiffany Cruikshank.  Click here to read more about the Yoga Medicine teaching team.
Build a solid foundation from which to teach yoga and deepen your own personal practice
The Yoga Medicine 200hr Yoga Alliance certified teacher training provides a solid foundation to teach yoga and deepen one's own personal practice. The focus of our 200hr trainings is to provide students with a sound knowledge of anatomy, alignment and adjustments. This foundation will serve as a powerful base from which to teach and guide your students through a practice that educates, inspires and heals.
We are proud to offer this exceptional training program and honored to host students who join us from all around the globe. The structure of our training allows for greater flexibility by offering online and accessible content, while providing a powerful community experience during our two retreats.
Our program encourages a strong creative focus to unlock each student's individual potential and unique voice.
This training is appropriate for the serious student who would like to start teaching yoga, as well as the student who would like to deepen their own knowledge & personal practice.
You will come away with a strong foundation in the technical, inspirational and business side of yoga that combine together to create an exceptional yoga teacher.