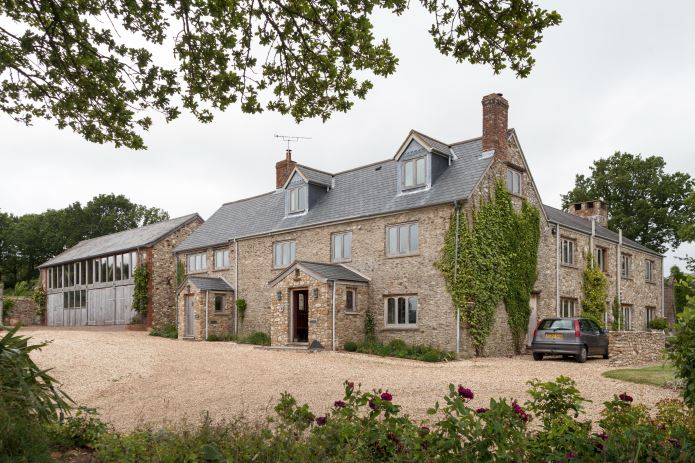 Autumn Yoga Retreat
Thurs 14th – Sun 17th Sept 2017
A long weekend yoga retreat at Coombe Farm in Devon offers us an opportunity to deepen our physical yoga practice, both engage and relax our minds, spend time in nature and enjoy nourishing, seasonal and organic food.
Coombe Farm is situated in an area of outstanding natural beauty and has been on the land since the 18th Century. The main farmhouse, its adjoining cottage and the dilapidated barn were fully restored twelve years ago, keeping the original features where possible. Coombe Farm sits in the middle of 70 acres of rolling farmland and Devonshire countryside and its water is supplied by its own natural spring. Surrounded by nature and 5 miles from the Jurassic Coast, the idyllic Coombe Farm is a perfectly peaceful place to retreat to from our busy lives.
Click the link to see more photos
Getting There
Train from London Waterloo to Honiton, then taxi to Coombe Farm
~ or ~
Drive/ Car share
A Typical Day
8am Meditation and Yoga Practice
10am Breakfast
11am Country walk/ Beach/ Chill time
1pm Lunch
2pm Country walk/ Beach/ Chill time
4pm Afternoon tea
5pm Myofasical release/ Yin Yoga/ Restorative Yoga/ Pranayama
730pm Dinner
830pm Candlelight Yoga Nidra / Games/ Sit by the fire/ Chill time
Investment
£465 for the early bird offer until 4th June 2017
£500 shared (twin room)
Please get in touch for concessions or monthly payment plans are available.
Bookings
Email info@alicelouiseyoga.com for bookings and more information.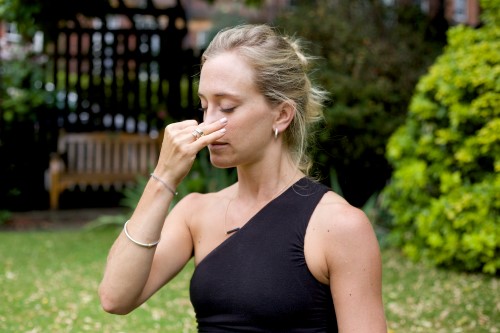 Pranayama Workshop
Yoga West
3rd June 2017
Pranayama is the formal practice of controlling the breath. "Prana" is our vital life force or our breath whilst "ayama" means control. Focusing on the breath is integral to our yoga practice and it can benefit our lives in a number of different ways. Join Senior Yoga Medicine teacher at Yoga West, Alice Louise Blunden, for a Pranayama workshop, in which we will discuss the emotional and physical benefits of Pranayama and practice different breathing techniques that you can feed into your daily lives.
£25
2-4pm
Contact Yoga West directly to book (https://www.yogaat.com)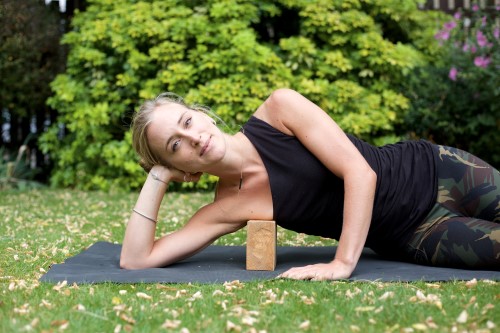 Myofascial Release Workshop
Yoga West
10th June 2017
Myofascial Release is a safe and very effective hands-on technique that involves applying gentle sustained pressure into the Myofascial connective tissue restrictions to eliminate pain and tension and restore motion in the body.  By manipulating the myofascia, physical and energetic constrictions are released, opening areas that may feel stuck or resistant to change.
This workshop will teach you how to use this technique to help reduce pain and tension and make your body more supple. You will leave with a simple but effective knowledge, which you can then apply on your own.
The areas of the body that will be focused on are neck, jaw, traps, shoulder, pecs, back and glutes.
Please bring three tennis balls.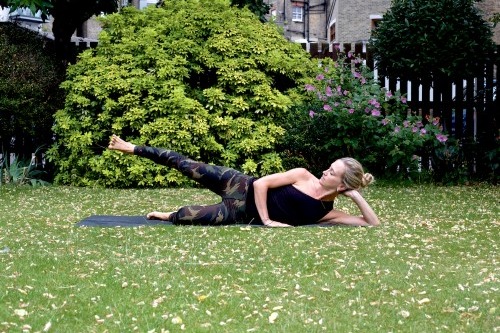 Yoga for Lower Back
Yoga West
12th August 2017
Do you suffer from aches and pains in your lower back? The lower portion of the spine works hard to give us the movement that we need to live our daily lives: twisting to pick up bags from the back seat of the car, bending over to pick up heavy shopping bags…the list goes on and on. Teaming all of this movement with sitting for long periods of the day can, over time, become problematic for this vulnerable region of the body. Join Yoga Medicine Senior teacher Alice Louise Yoga for a workshop dedicated to building support for the lower back. We will talk about the anatomy of the lower spine and find out why this region of the body is so vulnerable to injury. This will lead into an asana practice focusing on building strength in the lower back and core muscles to help support the this free floating region of the spine to help relieve or prevent pain.
£25
2-4pm
Contact Yoga West directly to book (https://www.yogaat.com)